Dear Struggling, Stressed-Out School-at-Home Parents,
You wake up to the sound of your kids stomping through the house. They're full of energy, but you haven't had your coffee yet. You pour them a bowl of cereal and immediately the arguments begin.
"I don't want that kind!" "She finished it!" "But I wanted that one!"
The situation quickly devolves into name-calling and timeouts and frustration on all sides.
And now it's "time for school."
Yeah, right. How can you possibly school in this mindset???
I know some of you are dealing with this and then having to slog through virtual schooling all day. Bless you.
Others, like myself, are trying to do it all on their own. You've bought the curriculum, you've printed off the grade checklist of what your kid should know, and you're trying, desperately, to balance giving your child an education and real life (whether that also includes a work-from-home job, an essential worker job, a new baby, homesteading, or just the normal trappings of cleaning, cooking, and housework).
Whether you came into this year already prepared to homeschool or not, remember that, in the end, every family this year is in the same boat.
We're all struggling. Perhaps not with the same personal, unique situations that make your family yours. But we're all trying to figure out what life is going to look like now.
Here's what I want you to do: take a deep breath—I mean really deep—and let it out slowly…slowly…slowly…and then say
My best is Enough.
That's right. Whatever you do to the best of your ability is enough.
It really is enough.
Just like losing weight can't be a diet, it has to be a lifestyle change, so education is not limited to the ticking of boxes. It's a mindset.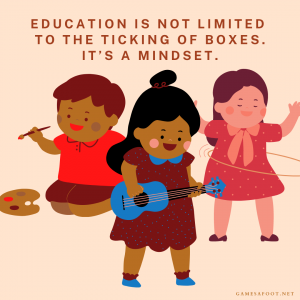 This year, of all years, focus on spending time with your kids. Find out what makes them tick. Find out what they want to learn about. Take time to play games, explore nature, and read books.
If all you've accomplished by the end of the day is
1) Time with your kids
2) Words of encouragement to each person in your family
3) Shown mercy, grace, love
That is Enough.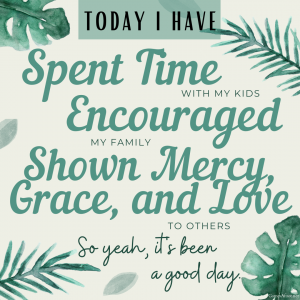 Education is important. Kids need to learn, I agree. (After all, that's what our website is all about: encouraging kids to enjoy learning.)
But what if this year we work on our foundations? On showing kindness and love to one another? On offering encouragement and instilling hope? On getting to know the members of our family on a heart level, not just a mind level?
We're all in this together.
No one knows what the future holds, and contrary to popular belief, that hasn't changed just because of 2020.
There is nothing new under the sun. You can't control the future. But you can change your now.
So talk with your kids today. Find out what makes them happy and do it. Together.
Sincerely,
A School-at-Home Parent