Part One: No Reading Required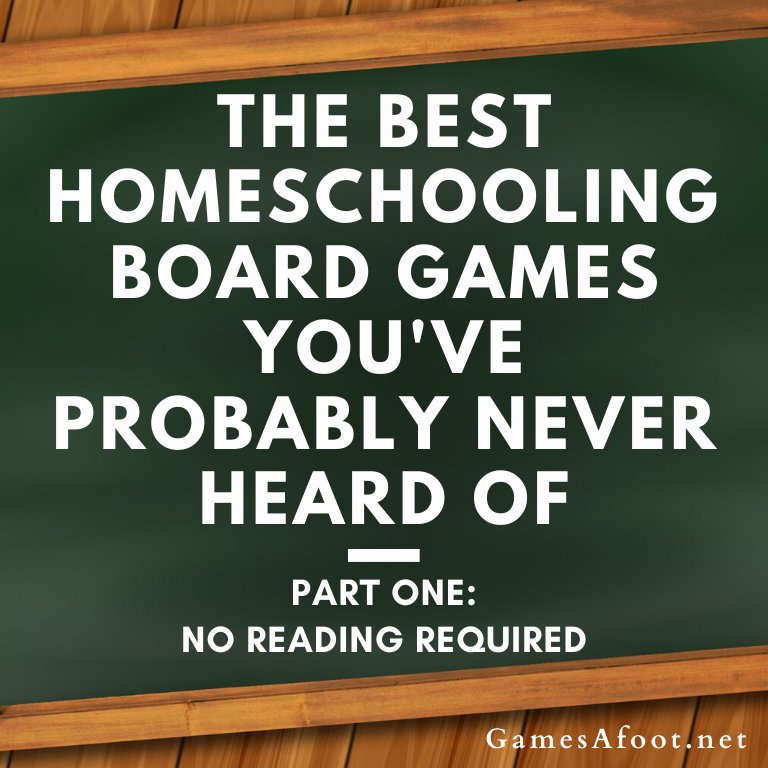 As we head into summer (finally!), it's difficult to find time for homeschooling.
That's when we pull out our board games! Board games are interactive learning opportunities that are already organized and created for you. Almost every board game out there teaches turn-taking and strategy, and usually some form of reading and/or math (or at least dice-reading).
I absolutely love that our kids are old enough now to play "Real Games" with us—meaning not just "Kids Games" like Snakes and Ladders and Candy Land, but games that require strategy and not just the luck of the dice.
I began making this list and then quickly realized I had so many suggestions I could divide it into two posts: No Reading Required and Some Reading Required.
So to begin, here are the top board games we enjoy playing with our four- and six-year-old that do NOT require reading!
Please note: There are no affiliate links below. These are all board games we've bought and enjoyed for years so this is our unbiased, un-paid-for opinion. The links will take you to BoardGameGeek.com where you can read more about the game description and where to buy it.
This is a very relaxing Japanese game with the most exquisite art. They recently released an app version, too, if you're looking to play with others online!
Teaches:
Patience
Player movement/turn order
Art appreciation
Japanese history and culture appreciation (such as food and clothing)
Although you may have heard of this game in its full version, I hadn't realized there was a kids version that used simple mechanics to teach the basic ideas of connecting roads and placing meeples for points.
Teaches:
Map-making
Spacial reasoning
Meeple manipulation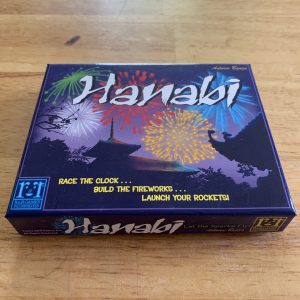 This game is marvelously simple and yet so much fun. Without seeing your own cards, you have to work together to get the fireworks in the right color and in the right numerical order before time runs out!
Teaches:
Number recognition
Counting
Color recognition
Cooperation
Every time I play this game I have to eat sushi later… It's an advanced game of connect-four (or two, three, or five) with sushi recipes!
Teaches:
Food appreciation and creativity (unique ingredients like squid or daikon)
Strategy
Building requirements
Special abilities
This is technically a kids game, but it's so fun even adults will love it. It's Tetris with an amusement park theme!
Teaches:
Spacial reasoning
Dice-reading
Building requirements
This is a newer game I absolutely love and have found to be simple enough for our four- and six-year-old contrary to its suggested age of eight. You have to match the pattern in the test tubes without touching the balls with your hands! This game is particularly good as a Quest activity because it's easy to add it in as a challenge.
Teaches:
Patterns
Gross motor skills
Spacial reasoning
This game is marvelous for geometry manipulation. We have the version with triangles, which I prefer over the square one. This game is also fun just to play with and create pretty pictures. 😉
Teaches:
Geometry
Spacial reasoning
This list does not include card games like Uno, Go Fish, or Slamwich. Or tactile games like Jenga or Bocce Ball. Or make-your-own games like Charades or HeadsUp! which could be made using images for non-readers or sight words for beginning readers. There's so much learning to be had with games it's difficult to narrow the playing field.
I'd love to hear what games you enjoy with your younger kids so we can add to our repertoire! Be sure to share your suggestions in the comments, and check out the next post about the Best Homeschooling Board Games, Part Two: Some Reading Required. Happy questing!