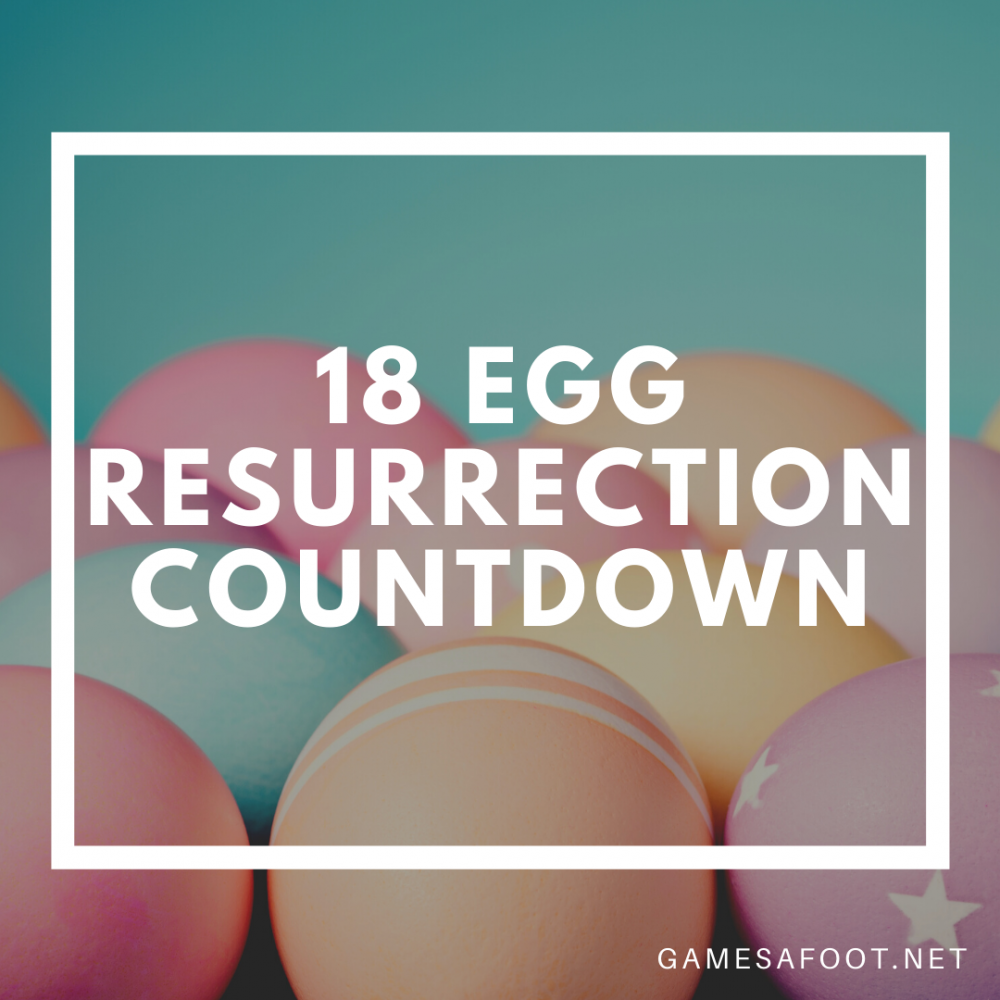 God's not dead

He's surely alive

He's living on the inside

Roaring like a lion

Newsboys
Easter is easily my favorite holiday and one of my favorite memories has always been doing a countdown to the day using Resurrection Eggs.
Apparently, these are so popular you can buy them already made, but it's more fun, in my opinion, to make one yourself. I would recommend making this on your own, so it's a surprise for your kids to open each egg.
Twelve eggs was too few for me, so I came up with eighteen verses. Together they tell the story of our Savior's loving sacrifice.
For each verse you'll need a small symbol to represent what's happening. For example, for the guards at the tomb, I included a small soldier man, but you could easily use Legos or cut out a small shield to represent a guard. (In fact, you could quite easily use Legos for almost every egg!)
In summary, what you'll need is:
18 plastic eggs in a variety of colors
1 clean 18-egg carton
Permanent marker
Printed 18 verses (below), cut and separated
Cross
Cotton ball soaked in perfume
Mini leaf
Cracker
Praying hands (I traced my kids' hands and folded them up)
Three dimes
Chocolate kiss
Purple cloth
String
Sign: King of the Jews
Dice
Nail
Torn cloth
Toothpick
Stone
Soldier toy
Bag of chamomile
Save and print this list of eighteen verses. I've included a reminder of the sort of item that should go with each verse in each egg, in case they get mixed up over the years, as ours has!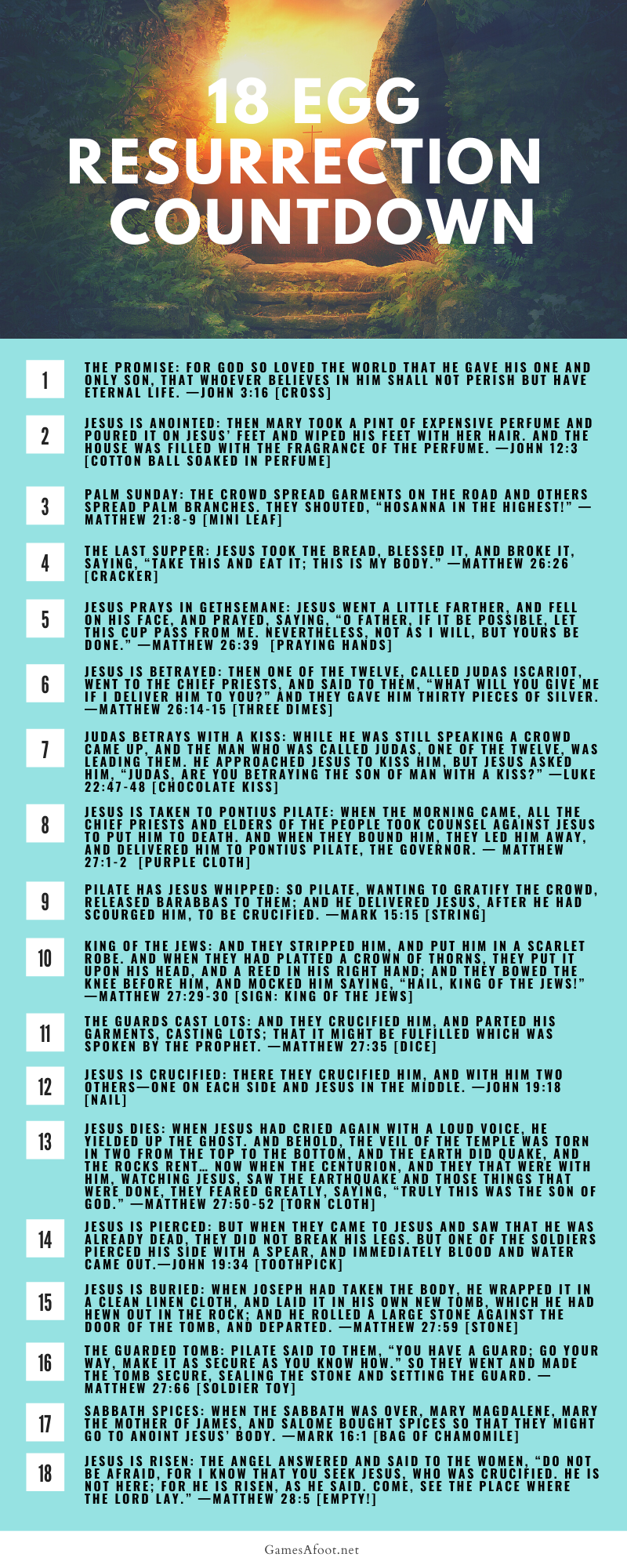 Once you've made the eggs, it's easy to turn this into a mini-Quest or Scavenger Hunt that lasts for 18 days! Simply hide the eggs, one each morning, for the kids to find. Let them take turns opening the egg and reading the verse before placing it into the carton.
I hope your family enjoys this simple countdown to the greatest holiday we celebrate all year!
Happy Easter! He is RISEN!
For Easter 2021, you'll want to open your first egg on March 18.