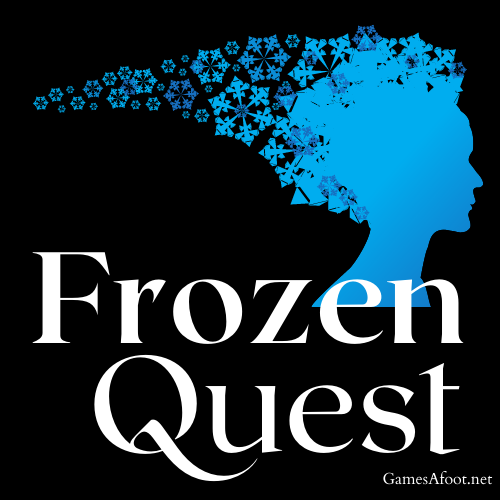 There's no snow on the ground here, but that doesn't mean we can't do a Frozen Quest!
We absolutely LOVE Frozen II (even better than the first one, in my opinion), and since that story is, in fact, a quest story, I realized I could make up a similarly themed Quest!
The whole day was Frozen-themed: blue pancakes shaped like snowflakes, sandwiches for lunch ("we finish each other's…sandwiches!"), chicken and dumpling soup (Olaf's summer soup—separated snowman 😉), and finished with blue chocolate chip cookies!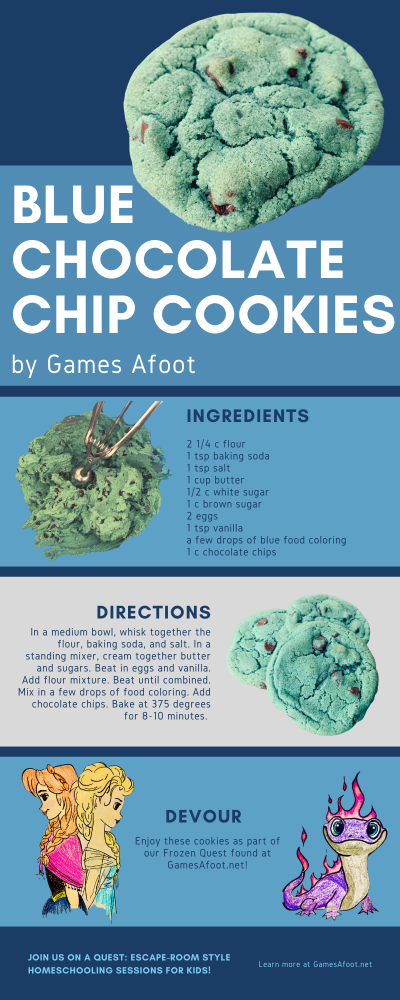 For this Quest you will need:
All printable worksheets and games (see below)
Coffee filters (or white paper)
Scissors
Pencils
Toothpicks
Large and small marshmallows
Frozen ice in different shapes
Pan (for playing with the ice)
Blue food coloring (optional)
Balloons
Cut out 5 large black circles for eyes and buttons
Cut out an orange carrot nose
Toilet paper (still on the roll)
Scarf and hat
Pre-Quest Prep:
The home-educator should read through the Quest in advance, to be sure he or she has everything necessary and to-hand. Print off all necessary worksheets, one per student, and prepare as required. 
Special directions: The night before, freeze ice in every small container you can find to give them a variety of shapes and sizes to build with in #6. (You could also add a drop of food coloring to make the ice bluer than normal, if you'd like.)
In this Quest, we had more fun than learning, I think, but the kids did work on: using the five senses, problem-solving, creative construction, matching, dice reading, physical movement, letter recognition, reading, and cooperation.
Anna and Elsa are on a Quest for the Truth. Help them find it by completing the puzzles and games associated with each letter. Anna and Elsa have to work together, so you'll need to do the same!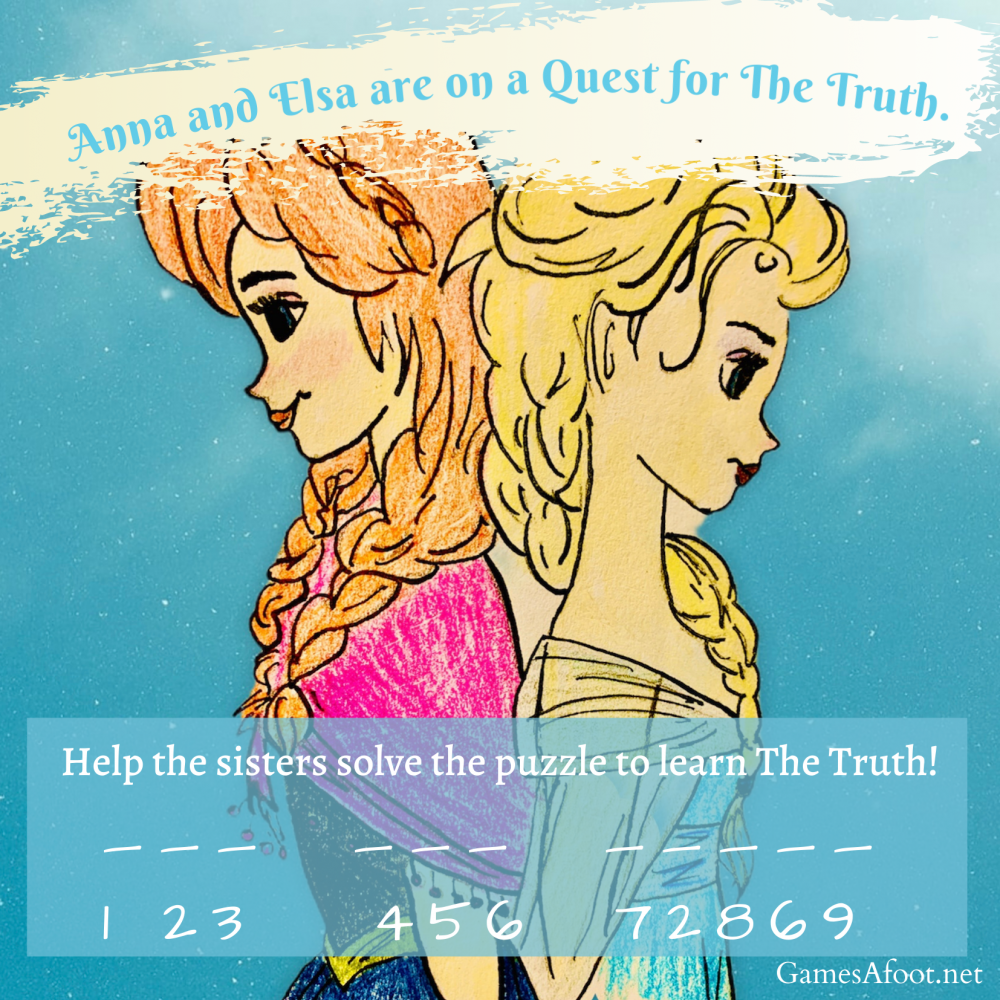 To find the next letter in the puzzle, the kids will have to complete an activity. I tried to keep them short and quick this time, about five minutes each. Here's a list of the activities and the letters they'll need to spell The Truth.
Let's Begin!
1 (Y)—Snowflakes
We began by decorating the house with snowflakes! Cutting out snowflakes is a great way to practice cutting skills with a cool pay-off. We used coffee filters because they're already round and they're so thin it makes it easier to cut through them once they're all folded.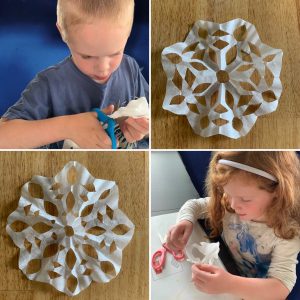 2 (O)—Maze
Complete this Anna and Kristoff maze from disneywishful.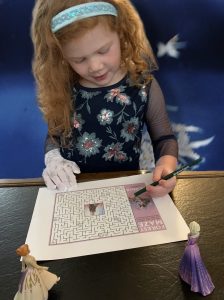 3 (U)—Build a Snowman
Marshmallow snowman building! Using small and large marshmallows along with toothpicks, the kids built snowmen!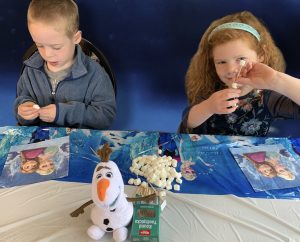 4 (A)—Frozen Bingo
Play Frozen Bingo from onecreativemommy.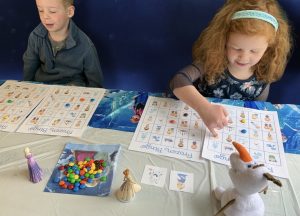 5 (R)—Build an Olaf
Practice reading dice while playing this fun roll and build Olaf game from agirlandagluegun.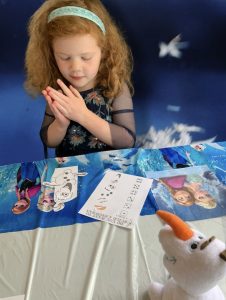 6 (E)—Build an Ice Castle
As mentioned above, the night before, I froze ice in every small container I could find to give them a variety of shapes and sizes to build with. I also added just a drop of food coloring to make the ice bluer than normal. It's tricky to build with ice, but so much fun! 
7 (L)—Snowflake Bop
Time to move! Get some balloons and have a good old-fashioned balloon bop while listening to some music from Frozen II! I said it was "keep the snowflake off the ground!"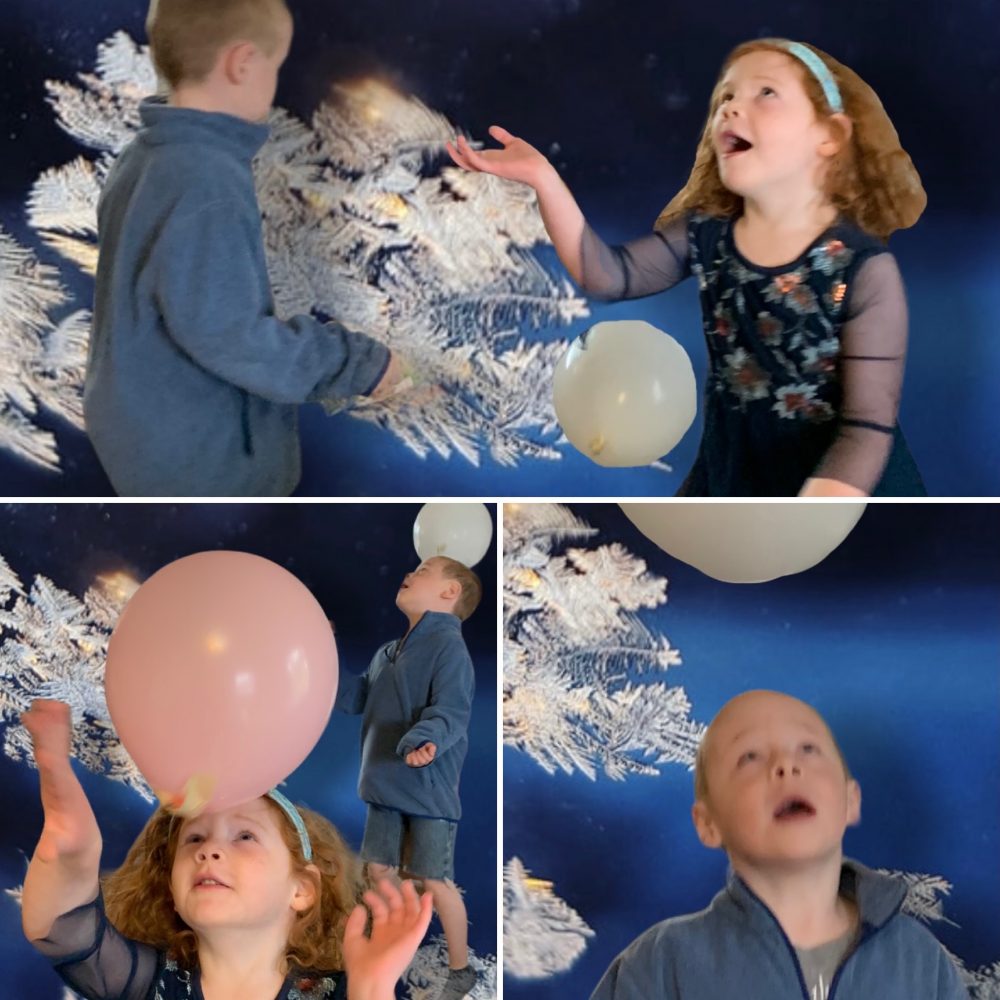 8 (V)—Letter F
Follow the Ff to connect Anna to Elsa from overthebigmoon.
9 (D)—Toilet Paper Snowman
Toilet paper Olaf build inspired by notconsumed. One of you is the snowman, one of you is the builder. (If parents are available to play—even better!) Work together! Cut out five large black circles for eyes and buttons, and an orange carrot nose beforehand. Then grab a roll of toilet paper, a scarf, and a funny hat, and go for it!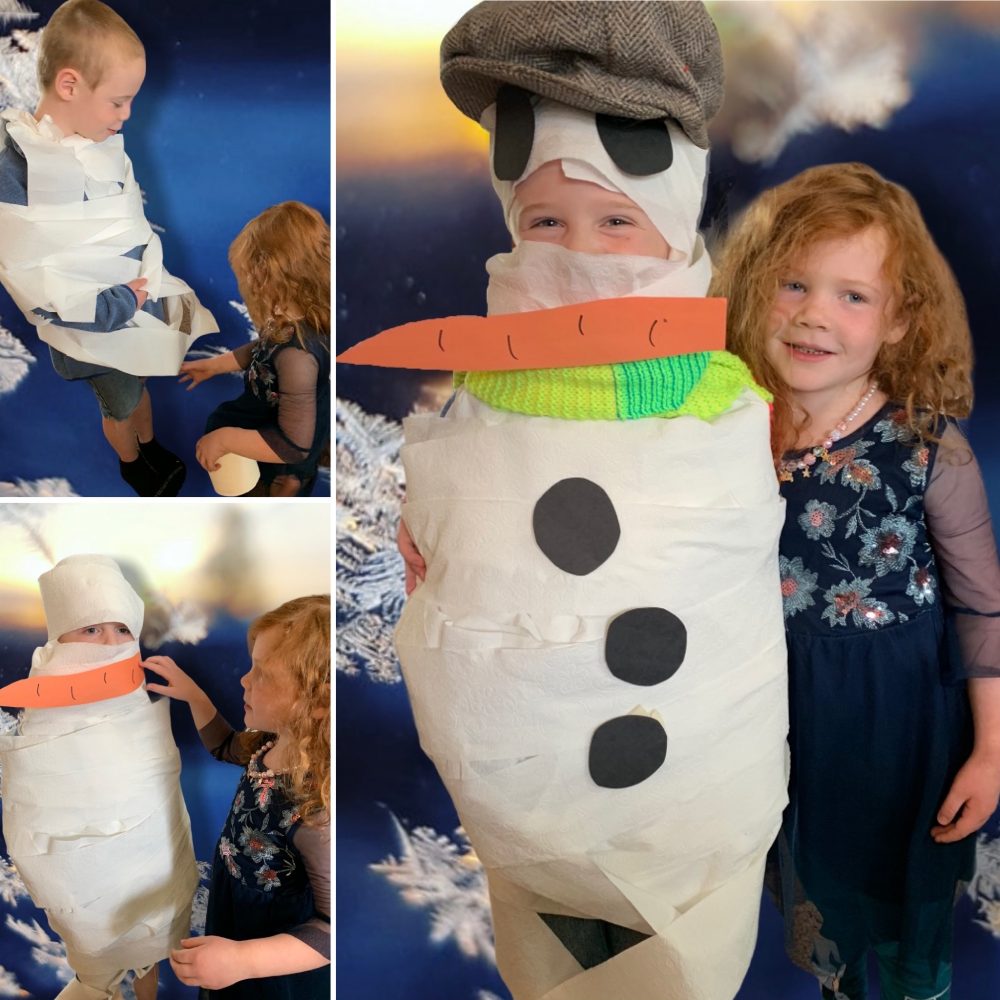 Truth= You Are Loved
I hope you enjoyed the Quest and were inspired to find ways to enjoy the snow inside! Happy Questing!