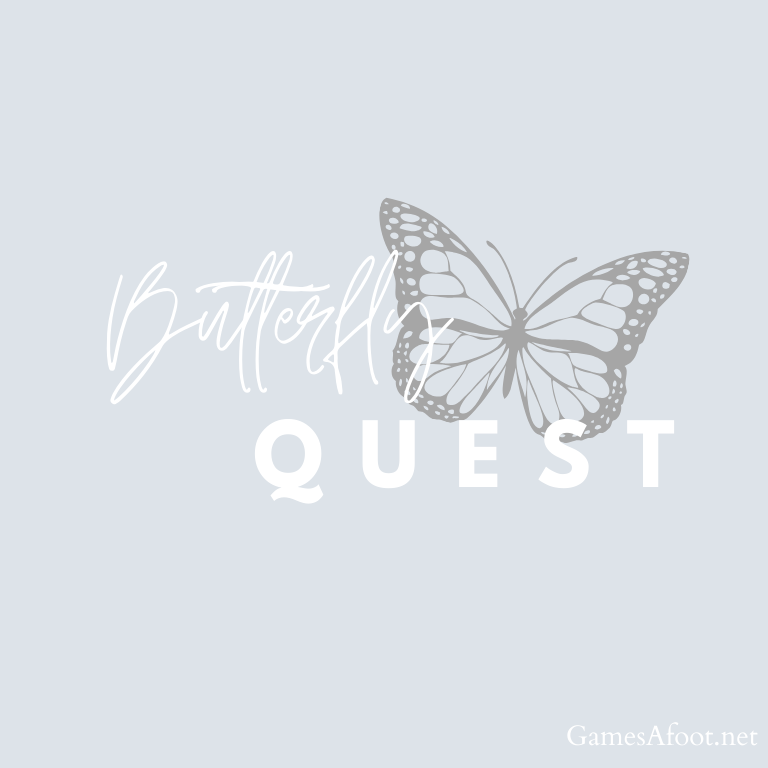 It's time to break out of the mold of normal homeschooling days and join in the fun on a new Quest!
For this Quest you will need:
All printable worksheets (see below)
Plain paper
Colored pencils
Pencils
Pom-poms
Needle and thread
Popsicle sticks
Playdough
Classical music
Tangrams
Pre-Quest Prep:
The home-educator should read through the Quest in advance, to be sure he or she has everything necessary and to-hand. Print off all necessary worksheets, one per student.
In this Quest, kids will learn: patterns, reading, writing, graphing, color identification, creative construction, musical movement, grammar (verbs, nouns, prepositions), animal life cycle, scientific observation, number identification, problem-solving, and animal observation.
To Begin:
I started by giving the kids a riddle to figure out the theme of the day's Quest.
What is our quest?
I have scales but I don't measure weight
I'm an insect but I'm not an ant
I feed on nectar but I'm not a bee
I'm colorful but I'm not a rainbow
I flutter but I'm not a hummingbird
If you haven't guessed from the title of this Quest, the answer is: a butterfly! 🙂
Before starting the Quest, I printed these colorful butterflies and cut them out to hide. Each color matches a letter, which was revealed after doing the activity. To make things easier for me, I wrote the associated letter in pencil on the back of each colored butterfly.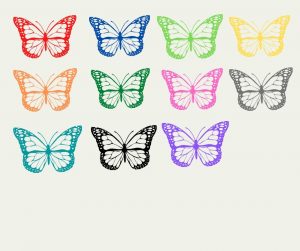 We were lucky enough to have a beautiful day outside for this Quest, so instead of hiding the butterflies around the room, I hid them in eggs which I hid outside in the yard. We tried to do as many of the activities as possible outside, which meant some creative work-arounds sometimes, but in the end, it was a success!
Once the butterflies were all hidden, the kids had to find each one and complete the craft associated with it to learn the letter and find the answer to the question: Where do butterflies sleep?
Red, C= Make a patterned caterpillar. The kids made ten patterns and then picked their favorite to turn into a puppet. Then we sewed together a string of pom-poms and attached them to popsicle sticks to make the caterpillar move! I got the idea from onelittleproject.com.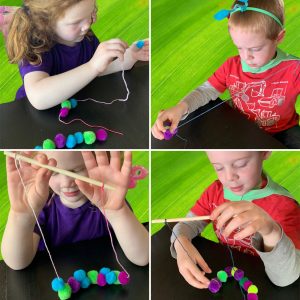 Dark Blue, A= Color the butterfly to match the color word. I found this at 123homeschool4me.com.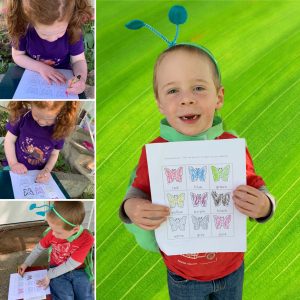 Light Green, T= Dice Game. The kids had to take turns rolling and recording. I also got this at 123homeschool4me.com.
Yellow, E= Read The Very Hungry Caterpillar, then make his food out of playdough. (Our playdough is so mixed in colors the food may not be recognizable in the pictures. 😉) If you don't have a copy of this book, you can find several videos of people reading it to you on YouTube.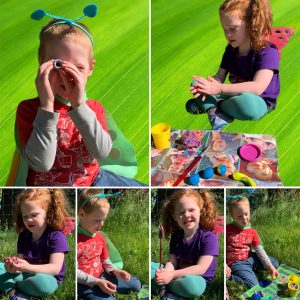 Purple, R= It's time to move like a butterfly! Put on some classical music and let the kids move to the music. You could start by showing them the yoga butterfly pose and fluttering their "wings." You could go on to copy other animal poses or just let them dance!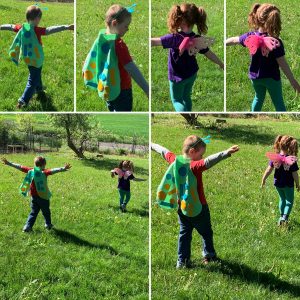 Orange, P= Sort the verbs and the nouns. I found this fabulous worksheet at, you guessed it, 123Homeschool4me.com.
Dark Green, I= Follow the prepositions. Watch the Schoolhouse Rock Prepositions song about the busy P's. Then, move your butterfly (make it with your hands) where I call out. Above! Under! Between! Around! (Reminds me of that Grover song!)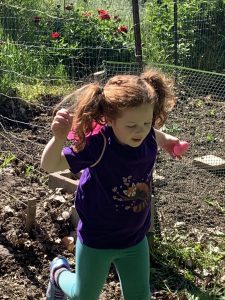 Pink, LL= Learn about the Life Cycle of the butterfly. These Life Cycle worksheets also came from 123homeschool4me.com. I used the reading and writing one for Bird, and the word search one for Blue.
Grey, O= Color by number butterflies. For Bird I used a color-by-number found at education.com. For Blue I used the ones in the butterfly life cycle packet from 123homeschool4me.com. However, we found an error: note that the number "8" should be a "5" on the first worksheet.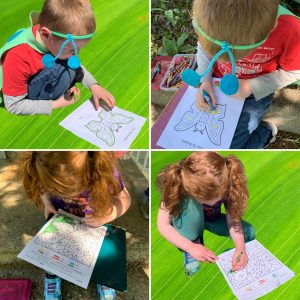 Light Blue, W= Use tangrams to make butterflies. If you don't have tangram tiles, print and cut out these ones from wondermomwannabe.com. You'll find lots of uses for them, I promise. 😉
Black, S= Mystery Science: Why are Butterflies so colorful? Mystery Science has to be, by far, my absolute favorite homeschooling resource at the moment. That is my unbiased, un-paid-for opinion, by the way. On days I don't have a Quest planned, Mystery Science has my back with a prepared lesson and activity at the click of a button!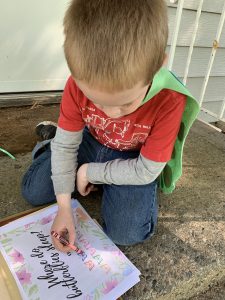 The answer: CATERPILLOWS
For those with older kids, I recommend you check out this complete Butterfly Unit Study from homeschoolgiveaways.com. I know I intend to check it out again in the future!
If you're looking to learn anything and EVERYthing about butterflies, I recommend this site: https://www.kidsbutterfly.org/faq. It's a fabulous source for answers to any questions your kids ask during the Quest.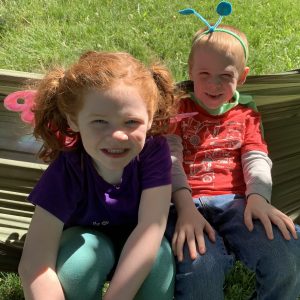 I hope you enjoyed this (outdoor) Butterfly Quest! Let me know in the comments what activities worked for you or if you found some others elsewhere. Happy Questing!